Lina Slim-Topdjian, PhD, CCC-SLP, BCBA
Founding Executive Director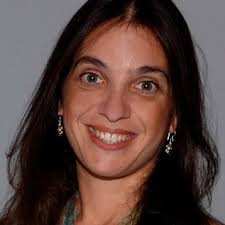 Dr. Slim-Topdjian is a Certified and Licensed Speech-Language Pathologist and Board Certified Behavior Analyst with over 25 years specializing in the diagnosis and management of children with neurodevelopmental disorders, Autism, Apraxia, sensory-processing disorders, and behavioral disorders, with a focus on interprofessional collaboration and training. Dr. Slim-Topdjian is the Founding Partner and Executive Director of ASAP – A Step Ahead Program, LLC, since 2004.
ASAP - A Step Ahead Program, LLC
ASAP is an Educational and Behavioral Consulting Clinic that serves children diagnosed with:
Autism Spectrum Disorder (ASD)
Speech and Language Impairments
Childhood Apraxia of Speech (CAS)
Communication and Social Delays
Neuro-developmental and behavioral disabilities.
Dr. Slim-Topdjian provides educational and behavioral consultation to families, and educational facilities, and coordinates parent and staff training programs designed for children with autism spectrum disorders. Dr. Slim-Topdjian is recognized for her innovative inter-professional, community-based interdisciplinary approach supporting families of children with neurodevelopmental disabilities, facilitating communication and integrating interventions across the disciplines of speech-language pathology and other direct service providers, supporting her intervention approach in autism spectrum disorders, while promoting inclusive integrative experiences.
Awards and Recognition
Dr. Slim-Topdjian is the recipient of the
2005 Children Empowerment Award,
2014 NJSHA Distinguished Clinical Achievement Award.
She serves on
NJSHA's Board of Directors
Chair of NJSHA Private Practice Committee
Board member of Fill-A-Need Foundation
Advisory board member of Judith Wharton Music Center
Member of
ASHA | American Speech-Language-Hearing Association. www.asha.org
BACB | Behavior Analyst Certification Board. www.bacb.com
NJSHA | New Jersey Speech and Hearing Association. www.njsha.org
MCSHA | Morris County Speech and Hearing Association. www.mcshanj.org
UCSHA | Union County Speech, Language & Hearing. www.ucsha.org
JABA | Journal of Applied Behavior Analysis
ABAI | Association for Behavior Analysis International
APBA | Association of Professional Behavior Analysts www.apbahome.net
Education
Dr. Slim-Topdjian presented nationally and internationally, in the areas of autism, apraxia, speech-language assessment and interventions, interprofessional approaches, collaboration, parent and staff training.
Seton Hall University
Doctoral degree in Leadership and Interprofessional Health Sciences and Health Administration


The University of Pittsburgh
Master's degree in Communication Sciences and Disorders


The American University of Beirut
Bachelor's in Premedical Studies